Clinical supervision underpins the quality assurance of mental health services and helps to protect the wellbeing of clinical staff. It is crucial to clinical practice and an area that we are passionate about at CASA.
It is the mechanism by which clinicians can maximize client and staff safety, develop clinical skills, safety explore ethical dilemmas, and on a regular and detailed level ensure effective, competent, legal and ethical practice. Mental health staff with an appropriate level of experience can be trained to provide supervision for their professional colleagues. With ongoing clinical practice, confidence as a supervisor does grow, but knowledge of models has been shown to degrade over time. Given this, after a period of acting as a supervisor, clinicians benefit from refreshing their training.

CASA has considerable collective experience and knowledge (including literature) in the area of supervision which enables us to develop an up-to-date presentation on a range of theoretical topics including models, skills, and how to manage and issues that arise in supervision. This knowledge comes from CASA's investment in supervision; ongoing reviews of the literature; and delivering a training for the past decade to District Health Board (DHB) staff. Through this experience we have fine-tuned our assessment approach; the structure of the trainings; the content of the trainings and the delivery style.
Foundational Supervision Training
The Foundational Supervision Training is for new supervisors who are starting out on their supervision journey. This training covers the key components of supervision, the things that make supervision effective, and key models of supervision. The training using adult learning frameworks and a flipped classroom philosophy where the training is largely experiential and small group work.
Advanced Supervision Training
The Advanced Supervision Training is a refresher for supervisors who have had several years supervising. It refreshers the basic models of supervision and aims to develop skills for challenges in supervision such as ruptures in the supervision relationship and what to do when supervises don't meet professional competencies. The workshop uses videos, role plays and small group learning.
Group Supervision Training
The Group Supervision training focuses on the challenges of group supervision, including setting ups supervision, managing group dynamics, and the challenges of group supervision. All supervisees will have a chance to participate in role plays of group supervision and self-reflective practices.
The CASA Supervision Training Team
CASA comprises a diverse workplace of clinicians from different clinical training. Specifically, our team consists of social workers; occupational therapists; nurses; clinical psychologists and generalist psychologists. As a result of this, we have an understanding of the professional competencies required for each profession. In addition to this, several members of the CASA team have had professional leadership roles such as practice supervisors for their DHBs, involvement with the executive committee of their professional bodies, or involvement as advisors for their professional boards or are involved in training programmes for their professions. This helps use to understand the clinical, organizational, and professional body perspectives on supervision.
We also have experience supervising people who are not registered healthcare professionals including consumer advocates, those with lived experience, and those with high profile advocacy roles. We draw on this experience to shape our teachings and meet the needs of our participants.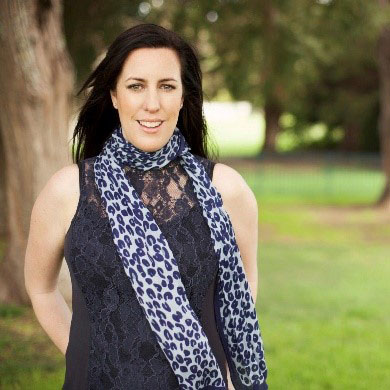 Dr Liesje Donkin (BSc, MSc (Hons), PGDipHlthPsych, PGDipArts (Dist), PGDipClinPsych, PhD, MNZPsS, MNZCCP)
Dr Liesje Donkin has been working with CASA for five years and has moved from being a Clinical Advisor for the Towards Wellbeing Suicide Prevention Programme, into the Workplace Wellbeing Project Lead. Liesje is the only dual clinically trained Health and Clinical Psychologist in New Zealand and completed her PhD in the area of usage and engagement with digital therapies at the University of Sydney. Liesje has worked in public services and the corporate sector creating behaviour change programmes based on psychological models applied to real-world settings. Currently, she works part-time in the Health Psychology Practitioner Programme at the University of Auckland where she teaches, supervises student research projects, and is responsible for several research grants including the co-design and development of a package for training pharmacists and exploring implicit racism across clinical training programmes.
Liesje is passionate about supervision and has been delivering the CCDHB training for the past 5-years. In addition to this, she regularly reviews the supervision literature, provides clinical supervision to a number of professionals with different professional backgrounds, and is currently drafting a clinical supervision book.
Rachel Moriarty (BA, MA (Hons), PG Dip Clin Psych, MNZCCPsych)
Registered Clinical Psychologist Rachel Moriarty graduated from Victoria University of Wellington in 1996 with an MA (Hons) Psychology and a Post-Graduate Diploma in Clinical Psychology (both with Distinction). She has worked in a number of settings providing clinical psychology services to adults and children including; community mental health team, inpatient work, specialist assessments and private practice. Since 2004 Rachel has worked for the Towards Wellbeing programme providing clinical expertise to social workers in Oranga Tamariki around the identification, assessment and management of young people considered at higher risk of suicide. This work incorporates aspects of suicide prevention, postvention, training and supervision. As a public mental health clinician, she worked with consumers (and their families) living with significant mental health disorders, often liaising with community groups to provide a complete package of care. Rachel has provided training in a multitude of settings; to individuals, to groups within large organisations, to community groups, and tertiary education students. She has been an associate lecturer at the Wellington School of Medicine (postgraduate CBT training). She has experience providing supervision to students, peers, health professionals and Oranga Tamariki social workers. Rachel's work in both local and regional health services has brought her into contact with a wide range of community service providers, and she has experience working together with Maori and Pasifika health providers. As a part of her regional service role, she was involved with community facilitation, service development and auditing. She worked for 6 months developing programme evaluation for the Early Intervention Service, CCDHB. She has also worked in the Postvention Support Initiative – Specialist Suicide Bereavement Service alongside Victim Support to provide increased assessment and monitoring of people bereaved by suicide. She currently holds a management position at Piki, a youth mental health service in Wellington.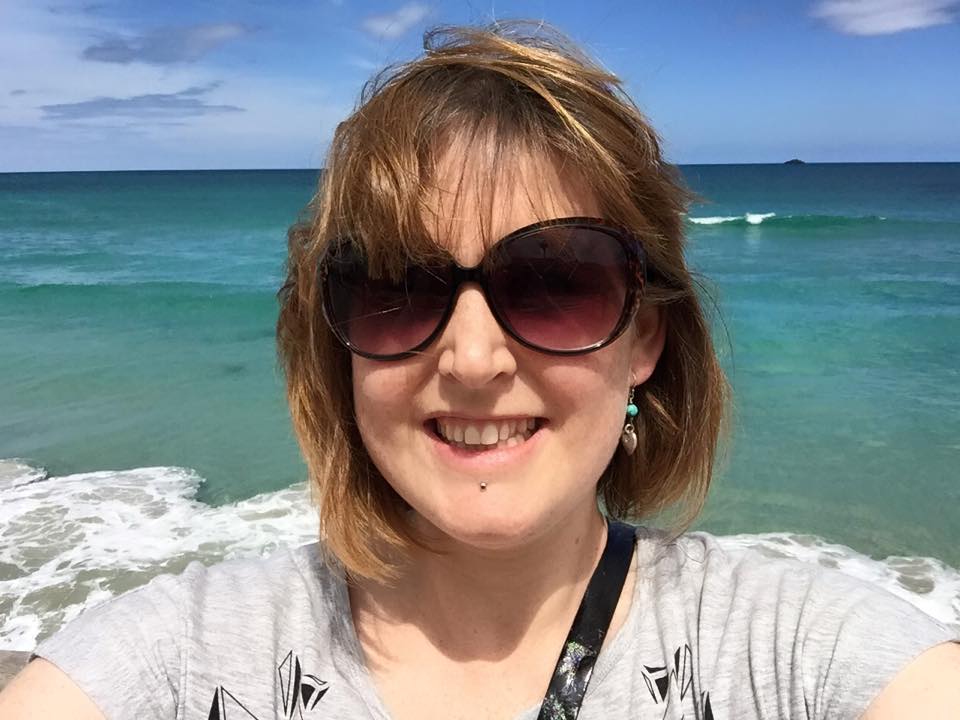 Nikki Fahey (BOccTther, PGCertAllied Mental Health)
Nikki Fahey is a Registered Occupational Therapist, and experienced clinical supervisor from Ōtepoti, Dunedin. Nikki trained in Otago, did her postgraduate studies at Victoria University, and has spent her career working in Aotearoa and Ireland. Nikki has a broad range of clinical experience across primary care, physical and mental health settings.
Currently, Nikki works as the Graduate Wellbeing Coach in the Graduate Research School at the University of Otago. In this role, Nikki provides individual wellbeing and performance coaching and workshops to postgraduate students and research candidates, advises academic staff on student wellbeing and is involved in health promotion across the University.
Additionally, Nikki has her own private clinical supervision practice and is mentoring a new graduate OT completing the Te Pou NESP (New Entry to Specialist Practice: allied mental health and addiction) Programme via AUT.
Nikki loves being a clinical supervisor and knows good supervision contributes to a healthier workforce.
"The facilitators were friendly, approachable, open to questions and discussions… Overall an excellent workshop and resources provided." – Supervision workshop participant
"Thank you so much for coming to present to the new graduate clinicians. We really appreciated your engaging and interactive style!" – Auckland University of Technology NESP programme co-ordinator
"Loved the training. So useful. Thank you for sharing your knowledge. I feel so much more equipped to communicate to clients, supervisee's and family members. Life skills learnt." - DHB base supervision training participant
We provide supervision training for