CASA is proud to announce our NZ focused guidelines for the management of suicide clusters.
"We hope the guidelines offer a valuable insight and simple and accessible framework and resource to support communities to make sense of that complex situation of a suicide cluster.  Each community that uses these guidelines to save a life to suicide, means that there is one less family member which has lost a loved family member, one less member of a community who has been lost to suicide.  Therefore, these guidelines will be doing what they were intended to do – minimise further loss to suicide in a suicide cluster situation"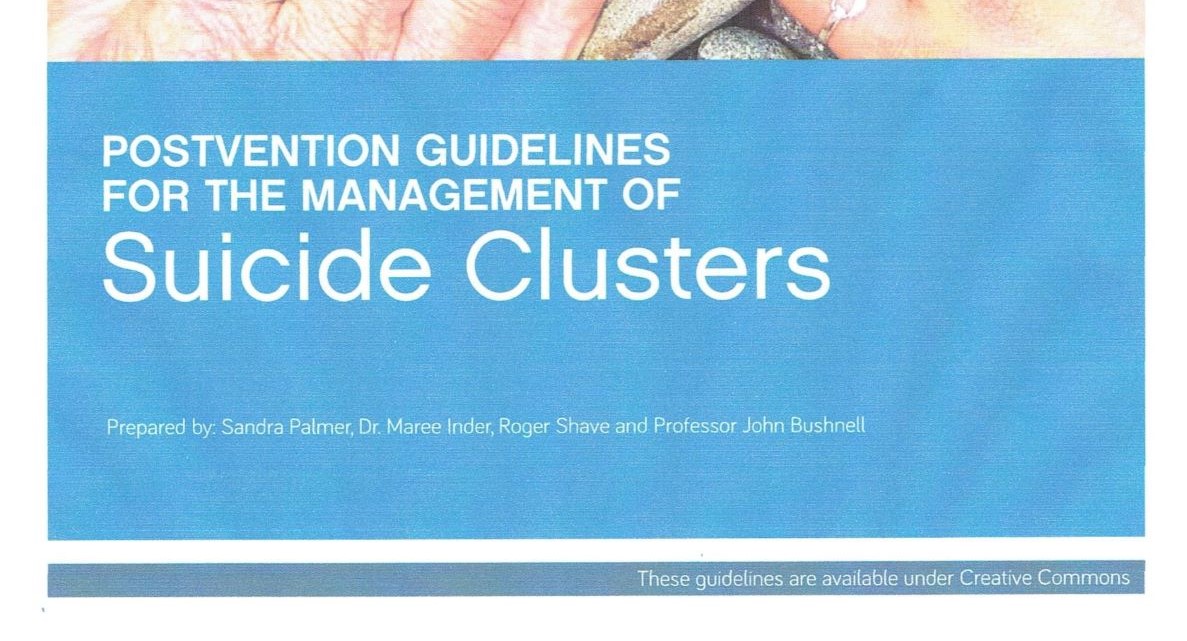 A suicide cluster is rare but can understandably lead to a great deal of community concern.  The guidelines provide a framework to support communities make sense of what is happening and guide a course of planning and action.  Each community is different, and each cluster response needs to be tailored to meet the needs of its community and context.  These are the first guidelines written for the New Zealand context and differentiate themselves from other guidelines in terms of having a strong practice-based focus.
The guidelines are free and can be accessed through the resources section our website https://www.casa.org.nz/resources
Who are the guidelines for?
The guidelines are relevant to anyone in a community where a suicide cluster may be occurring.  They may be particularly useful for:
Managers in agencies who have a clear mandate to lead any responses to manage clusters such as District Health Boards, Ministry of Education Traumatic Incident teams, and Victim Support
Front line workers from the professional agency groups including both government and non-government agencies
The "natural" leaders in the community, those who others turn to for leadership
How do the guidelines work?
The framework is based on the three questions that are typically asked when a community is faced with a suspected suicide.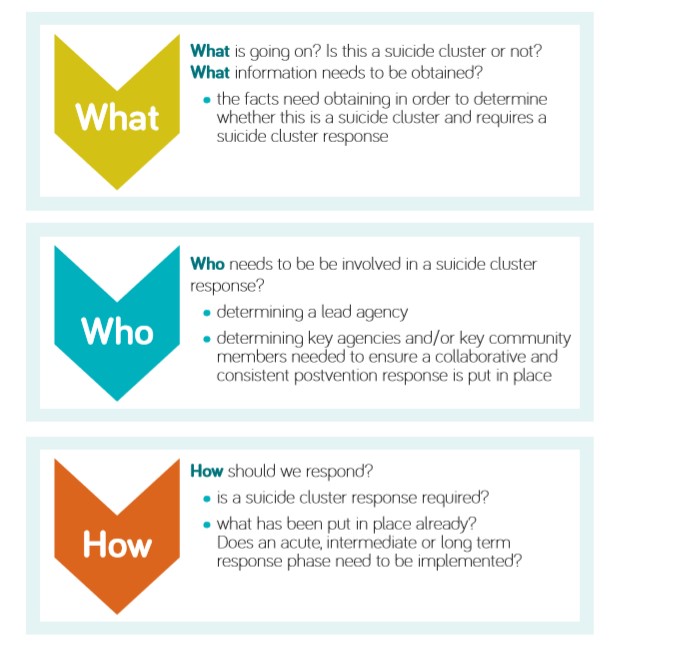 The guidelines are divided into the following sections:
1) Executive summary
2) Introduction
3) Presenting the framework
4) Cultural considerations in the postvention management of suicide clusters
5) The What of the framework
6) The Who of the framework
7) The How of the framework
8) Conclusions, limitations and future research
The executive summary can be a stand-alone document and contains all the key information in a brief version.  The executive summary has hyperlinks which connect to the more in-depth information later in the document. At the end of each section there are also links to both CASA resources and other key NZ and international resources.
CASA launched the Guidelines at the International Association of Suicide Prevention (IASP) Asia Pacific conference held in the Bay of Islands in May 2018.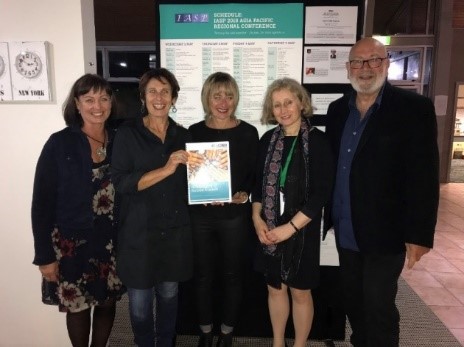 Guideline authors Sandra Palmer, Dr Maree Inder, Dr John Bushnell (absent Roger Shave) with Dr Jo Robinson and Dr Ella Arensman (third and fourth from the left) , the co-chairs of the IASP Special Interest Group Suicide Clusters and Contagion