Te Rau Ora and The Centre for Māori Suicide Prevention have recently released the Manaaki Ora app, an app that has been designed to support wellness for whānau and individuals.
The app provides self-help guidance and tips for supporting yourself or a loved one when distressed or going through a tough time. The app is well designed and has simple but creative activities for improving wellbeing and resilience.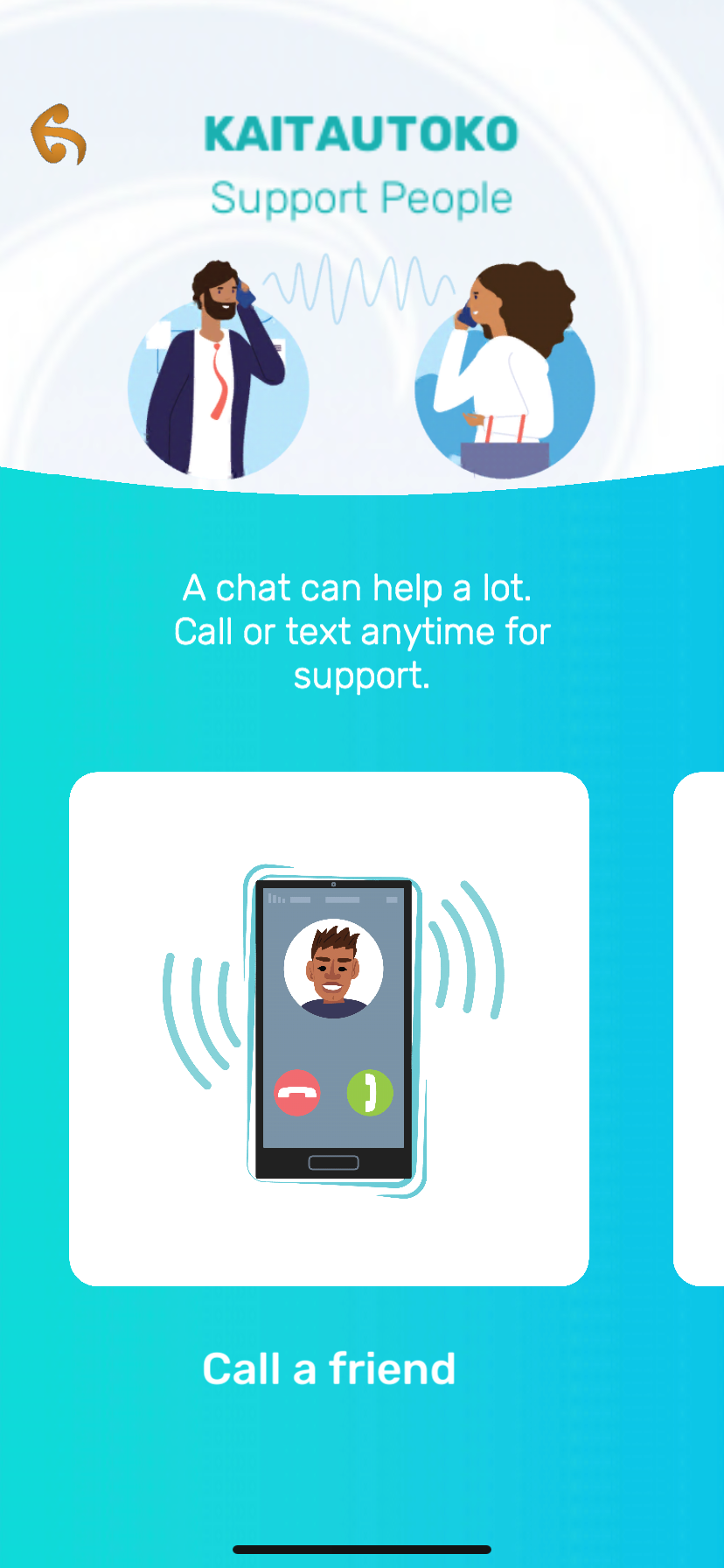 The app is divided into three sections:
Tautoko Mai / Supporting Myself
Kei te aha? / What's happening? – A section to help people understand their emotions and help them to reflect on if they need help. This section links to the contacts section and can help direct users to where to seek help if they need to.
Toku Oranga / My Wellness – A section on problem-solving, creating wellness plans. The app walks the user through steps to help create a plan.
Hei Mahi / Activities – A section that contains a range of activities (and a fun "spin the wheel" if you can't choose). Activities include Wellness, Reconnection, Resilience, and Music for Meditation
Kaitautoko / Contacts – This section allows users to create their contacts as well as including preloaded helpline numbers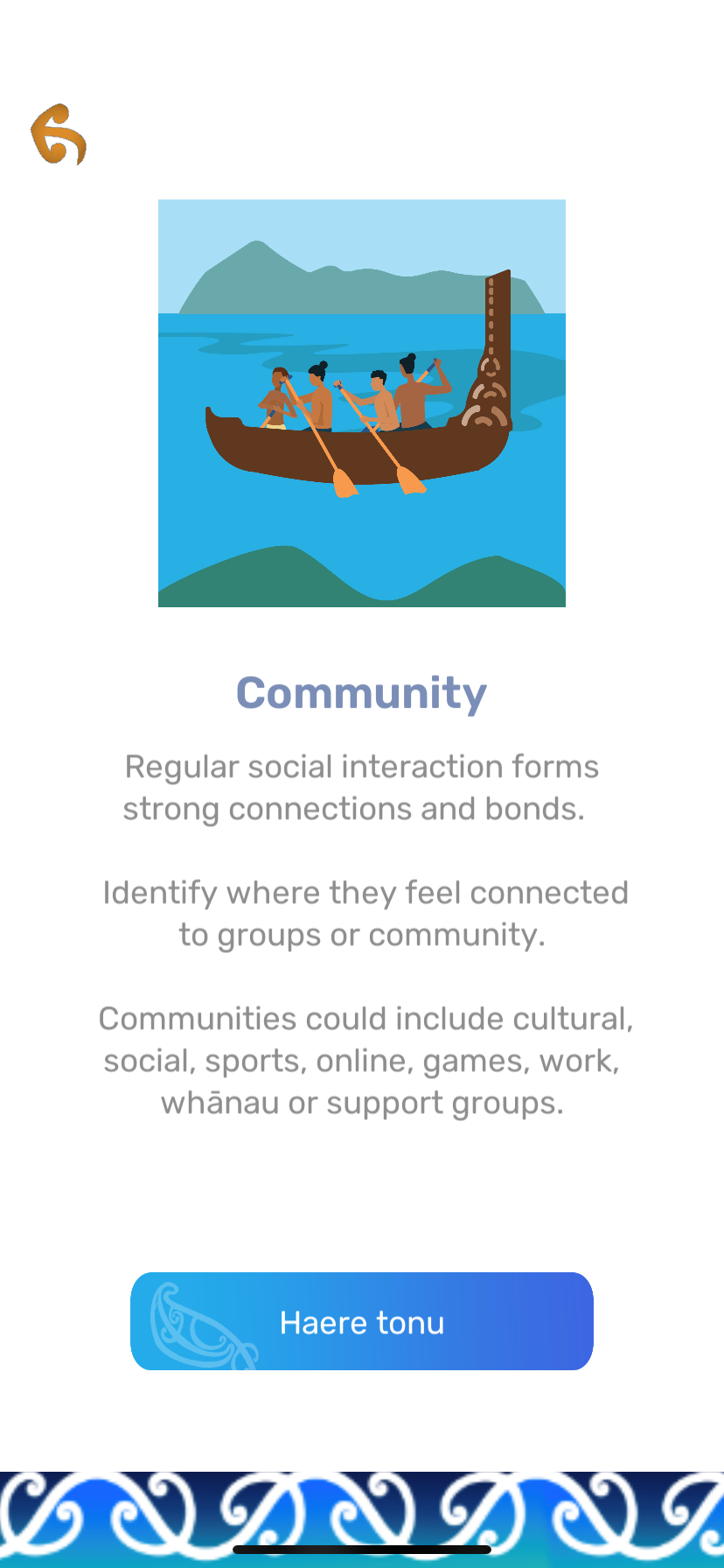 Tautoko Atu/ Supporting Others
Kei te aha? / What's happening? – A section that is similar to 'Kei te aha' section above. This section helps to identify emotions to help understand what is going on for their whānau member.
Ka rite/preparing to support – this section helps loved ones plan how to support their loved one. It includes how to work out the right time to talk to someone, how to approach them, being prepared for their response, supporting the person, and a section on perspective.
Tautoko atu / Supporting – This section includes resources and advice to support a loved one who is distressed. This includes sections on preparation, safety and building resilience, learning and connecting, uplifting and celebrating
Rauemi / Resources – This provides a summary of how to respond to someone you are worried about and the helpline numbers.
Contacts
This section is a quick access to contacts that can be directly imported from the user's phone and helplines.
One of the great features is that the app is simple to use and is also narrated which increases the accessibility of the app. The illustrations are also great (and not overwhelming). This is a great resource containing key information, good advice, and presents this in a way that is accessible and overwhelming. I will definitely be recommending this app to the whānau and rangatahi that I work with.
You can download the app here
Dr Liesje Donkin
Clinical Psychologist and Workplace Wellness Lead for CASA